Trump fashion
The gloves were off last night in the first US Presidential Debate, but politics aside, it was the fashion choices of Melania Trump, Dr Jill Biden and the various Trump daughters and wives that caught our eye.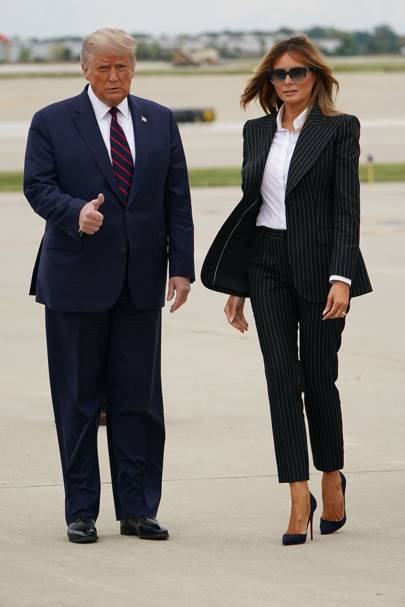 Last night saw the first US Presidential Debate in this year's election race between current President Donald Trump and democratic candidate Joe Biden, with the war of words descending into interruptions, outbursts and name-calling, and very little serious discussion of policy.
At one point during the 90-minute discussion held in Cleveland, Ohio, Biden told Trump to 'shut up man', while Trump reportedly spoke over his oponent 73 times, according to CBS News. Biden also dubbed Trump a 'clown'.
Melania Trump
Yet on the sidelines, there was an altogether more thrilling fight taking place: that in the style stakes, between current First Lady Melania Trump, and her rival, Dr Jill Biden.