While the majority of the UK is still hopeful that we have at least this August bank holiday for summer 2021 to finally show its face, the fashion world is, true to form, over it.
Autumn fashion
Forever one step ahead – or, more specifically, one season ahead – fashion fans, buyers and editors alike have had their eyes on autumn/winter 2021 ever since the major fashion houses put on their seasonal showcase back in February as part of AW21 Fashion Week.
Of course, what with the pandemic still being at its peak, it was a very different affair. But having dipped their well-dressed toes in the world of 'digital presentations' and 'socially-distanced runways' the September before to showcase SS21 collections, February saw a more confident, well-prepared format.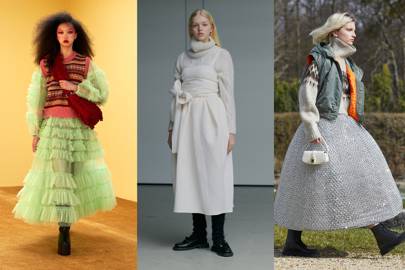 HIGH/LOW DRESSING
Keen to get out of that loungewear you've spent the last eighteen months wearing but aren't ready to let go of your reliance on comfort? Say no more. Layering your favourite cosy knits atop or below your fancier eveningwear will not only render them far more comfortable but also a much more versatile daytime option.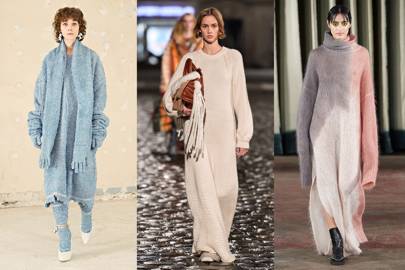 CUT-OUTS
Those with their finger on the fashion pulse will recognise this repeat trend, which is great news for the world of environmental fashion as it meant that all of the cut-out pieces we bought over the last two seasons are still bang on trend for AW21.